Investoo Group
Creating an effective website design in tight deadlines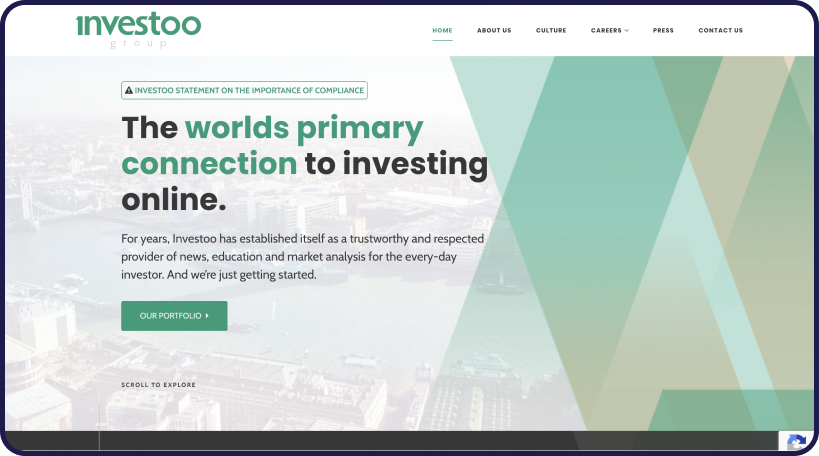 Client
Investoo Group is one of the largest financial lead generation companies in the world. It delivers high-quality marketing services for leading FinTech websites. The company is also an established and trustworthy provider of news, education, and market analysis information for investors.
Challenge
The Client's in-house capabilities were not enough for reaching an objective of launching a 10-page pilot project with WordPress API integration in the shortest terms possible — 9 business days. That is why they requested assistance from our team for their web development project.
Solution
Website development for financial services requires industry-specific knowledge which was the reason why our team was hired. We actively communicated with the Client to identify their needs, and the first four days were dedicated to creating the homepage design on the basis of WordPress. After the homepage was approved, our team allocated more developers and designers to assist with Wordpress API integration. They worked in parallel with the original team to fit in the Client's deadline.
Results
Our team was able to assist the Client's in-house department to develop a core website in 9 business days. The Client received the solution according to the established deadlines as well as full-time assistance from 4 developers and 1 designer for more than a year. This support allowed the Client to build their own in-house team and successfully complete numerous projects.