UX & UI design company
Make a statement, exceed user expectations, and showcase your brand with our expert UI/UX design services. We design human-centric, engaging, and inspiring design across our web and mobile solutions.
Exceptional UX through intuitive UI
UI/UX design delivers tangible results in clicks, conversions, and sales. Exceptional UX is the one that users don't see because it is natural and intuitive.
Our UX and UI design services focus on developing seamless user journeys across devices with accessible and eye-catching interfaces. We solve users' problems and help companies gain a competitive advantage with the ultimate user experience.
Top reasons to get expert UI & UX assistance
---
Save money
Do not rush into development creating a tangled and dull experience with robust technology. Evaluate and carefully plan UI through UX tests to invest wisely.
---
Reach users
Human-centered user experiences help to capture and retain wider audiences. Custom web design services can ensure a cross-platform presence for a wider audience reach.
---
Gain loyalty
Tailor your web and mobile solution to the users' needs, and they will appreciate it by staying loyal to your brand. Boost acquisition and retention rates with fit-for-purpose UI/UX design services.
---
Establish standards
Standardize your design and follow the selected path. A unified and optimized online presence can boost brand recognition and help with economical development in the future.
---
Boost ROI
Effective design that is adhered to throughout projects makes the business case and constitutes a successful business development strategy. Start with effective UX/UI today to increase sales and start earning.
Our approach to making your dream UI/UX design
With a decade of experience in not just design but mobile and web development and app customization, we have learned an efficient way to create attractive, catchy, and functional designs for digital products. This is our established approach for delivering outstanding UI and UX services.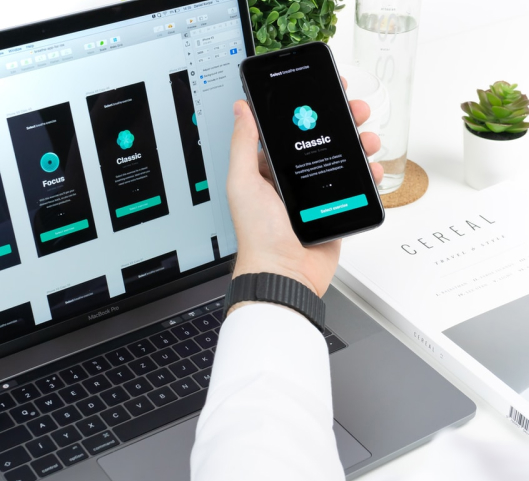 UI design
Analysis of brand values and requirements

Interface architecture (ideation map, flowcharts, paper mock-ups)

Wireframes (digital mockups and flow implementation)

Dynamic prototype (interactive UI for initial user tests)

Development and editing (project finalization and polishing)
UX design
Design reference and market analysis

Graphic interface (mood board, style guide)

Animation prototype (wireframes and animated mock-ups)

UI guidelines and kit (for UI development)

Design review and testing (usability tests and project handover)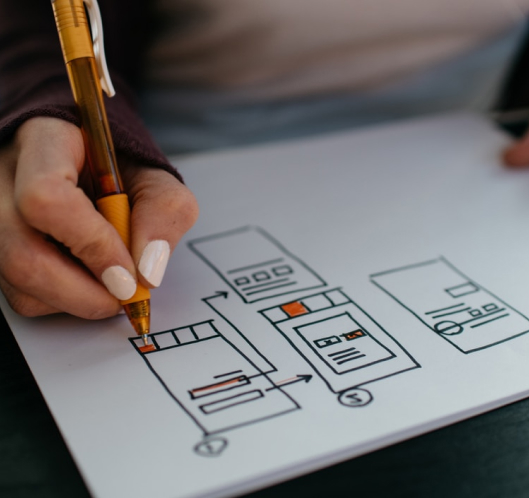 Get a functional design
The functional design increases customer engagement and revenue generation. It is both effective and intuitive. Your brand deserves to be the industry leader with a digital design that brings value. We have the knowledge, the experts, and the experience to deliver high-performing UI/UX design services.
Increase revenue
Our team loves simplicity in complexity. We turn feature-rich web and mobile solutions into user-friendly apps available to everyone. Make your business accessible, intuitive, and usable with polished UI to maintain an exceptional user experience.
Promote experience
We help brands find the uniqueness of their offer and then transform it into effective digital solutions. Astonish, engage, and lure your audience into your company and keep them loyal forever through unparalleled UI design. Stop looking like someone else, get exclusive.
Preserve perfection
Efficient digital solutions need regular improvements to surprise their users and adapt to the changing business goals. Our UI and UX experts create designs with the future in mind. We make your apps suitable for today and hide a couple of trump cards to keep them relevant in time.