Foto Video Zumstein
Synchronizing customer journey through enhanced online experience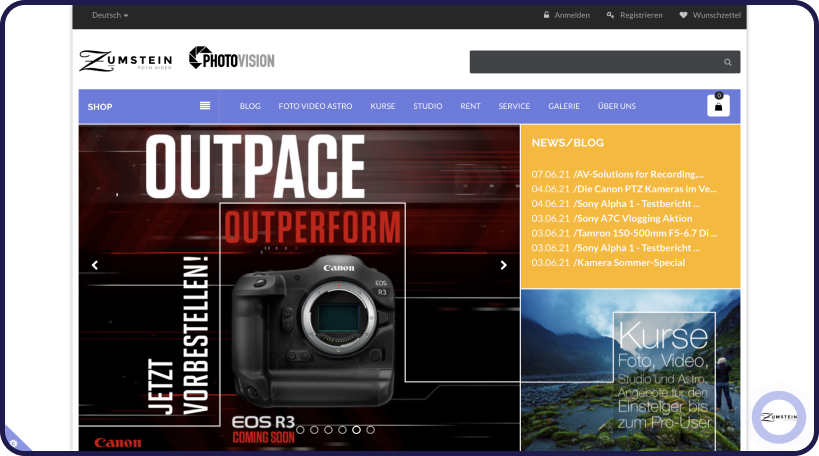 Client
Foto Video Zumstein AG offers a wide range of products and services along with courses and training in the photo and film sector. The company is also a specialist dealer and reseller in the domains of entertainment electronics and astronomy.
Challenge
The Client was struggling to create a seamless online customer experience for the target audience. There was a need to integrate online and physical presence to improve the quality of interactions with customers. Furthermore, the Client had no centralized enterprise resource planning system (ERP) and relied on the one that was created almost a decade ago. That is why the Client required ecommerce Magento website development assistance.
Solution
Our team moved the Client website to Magento 2 and developed an online purchasing environment to support the goal of ensuring a seamless purchasing journey for customers. It was also decided to shift the Client's ERP system to a new cloud-based provider — myFactory, a company that specializes in Swiss KMU.
Results
The Client was able to retain a strong market position and acquire customers from their competitors through an enhanced online experience provided by Magento 2 while expecting stable growth despite the pandemic.