The Right Way to Outsource Web Development: Ultimate Guide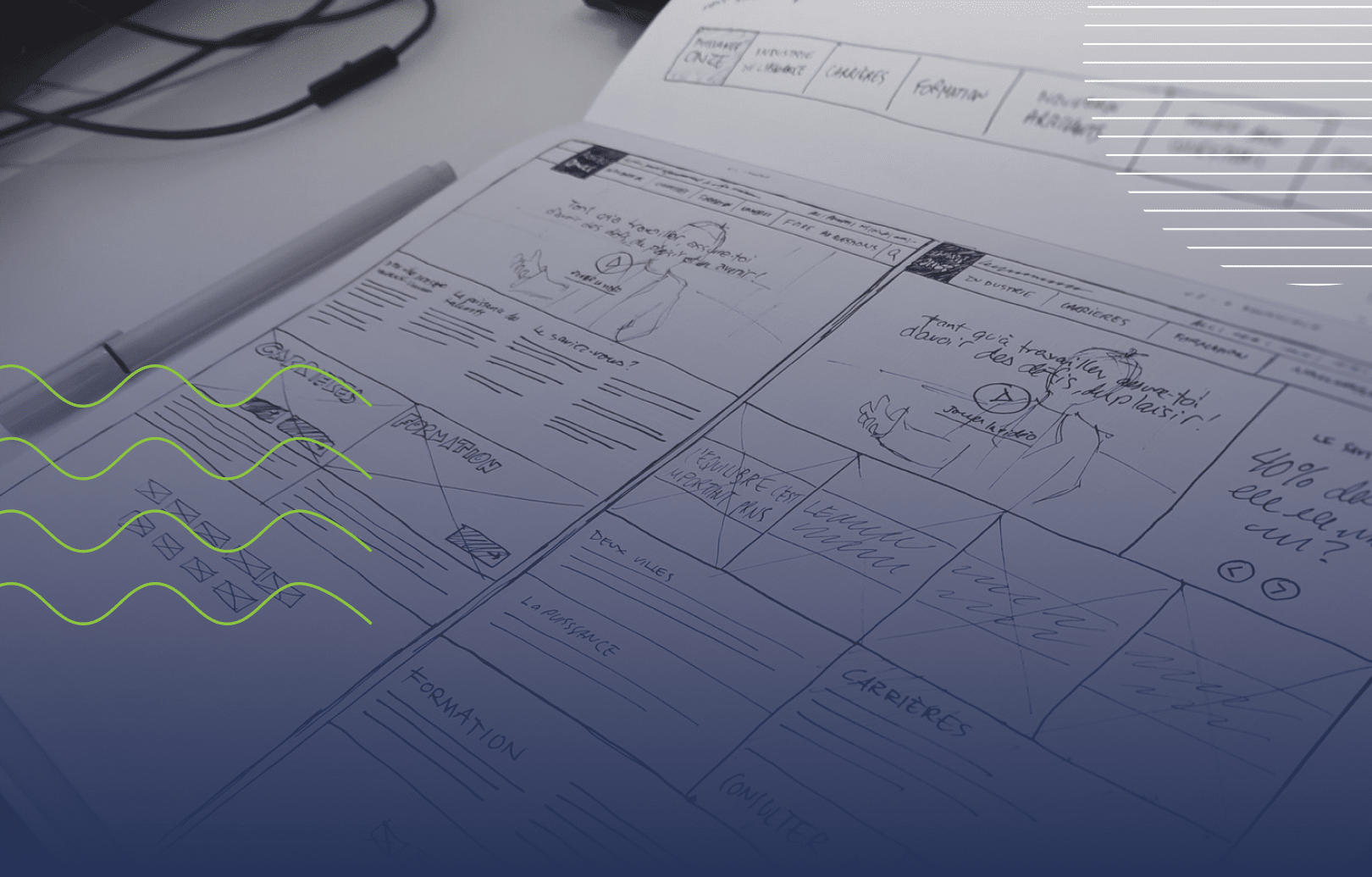 IT outsourcing is among the top services for delegation worldwide. The continuous spending for the service is expected to reach $1,113 billion in 2021. Many startups, while looking at the growing trend, begin considering the benefits of outsourcing web development more and more. But without a full-scale understanding of the process, businesses are often left disappointed.
At Fruitful Code, we have been offering application development outsourcing for 10+ years, so we know a couple of tricks to make your task delegation effective and effortless.
This one-stop outsourcing guide will shed light on the concept and its perks, clarify existing IT outsourcing models, compare outsourcing pricing, and provide a couple of good practices for positive experience.
Web development outsourcing: what, when, why
What is an IT outsourcing company?
Outsourcing, in a broad sense, is the delegation of a company's internal tasks to a third-party vendor. For example, by hiring a cleaning company for an office, you outsource this service to a vendor and hence allow internal teams to focus on their primary jobs.
An IT outsourcing company does the same as the cleaning team but in its own field. You can outsource web design and development, system administration, UX/UI mapping, and any other service related to the technology. As of today, many companies already go for outsourcing; let's see if you need it.
When outsourcing is the right choice?
To put it simply, IT outsourcing is the right choice when you see a gap in your process, offer, or company in general. An outsourced team can fill in this gap and guarantee you a peace of mind that the job is done properly. Here are a few operational hints that can tell you to outsource web app development right now:
You need an app and have zero ideas how to do it.
You need an app now and have no time for in-depth research, recruitment, and planning.
Your developers work as designers while designers are testing the app (mixed-up roles).
Your team is head over heels and does not meet any deadlines.
You lack the budget to get an in-house team for the app development.
The talent you need is too expensive/absent in your location/nowhere to be found at all.
Routine takes up more time than new projects and development.
Your current team cannot manage the new challenge efficiently.
Your task is too small to go for full-scale hiring.
Why outsource web development?
Besides knowing the reason and time when to outsource, you probably need to understand the benefits of task delegation. The top advantages to outsourced project work can include:
Talent.

By outsourcing web services, you gain access to a worldwide pool of talents with every type of competence, skill, knowledge, and experience. These talents come as a packaged deal and quickly adapt to your needs and requirements, thereby simplifying and advancing team onboarding.

All-in-one help.

Some examples of IT outsourcing include design, development, planning, consulting, cost estimation, budget planning, etc. By getting a dedicated team of experts, you can get all this help within a single company. Moreover, such an offer allows non-tech companies to enjoy the benefits of in-house software without extra effort.

Skill-cost balance.

In-house skill maintenance is expensive. Recruitment takes time while the company loses it on development. In-house insurance, taxes, equipment, salaries, perks, and additional training workshops also take up a large sum from a company's budget, especially when the skill is top rank. This cost-skill balance is among the top benefits of outsourcing web development since it guarantees extra specialists at fair and affordable rates.

Defined and accountable deadlines.

The in-house team frequently gets pulled to neighboring projects or deals with emergencies; this causes delivery delays and a lack of strict deadlines. Whenever you outsource web design and development to a vendor, you set up a realistic and straightforward delivery plan, which a respectable company always sticks to.

Expert project management.

Yes, vendors always have experienced and skillful project managers who tightly control the whole process without any need for micromanagement from your side. Furthermore, this team member will always remain at your disposal should you need an update, decide to check on the progress, or just have a general question about the project.
We'd like to add a side note that besides the top benefits listed above, every business in need to outsource custom website development will also find additional personalized benefits to the process.
For instance, some companies focus on the cost-saving opportunity or the perk of no daily management need, while others appreciate the high level of qualifications and fast time-to-market delivery.
Top outsourcing concerns
Obviously, complete delegation of any internal process or software development is a challenge. All companies, especially startups whose idea is new and should revolutionize the market, are concerned about sharing internal data with any third party. And we know that even positive reviews and appreciation badges do not guarantee a perfect fit.
The hesitant clients frequently mention the lack of transparency, miscommunication, and data security as the top challenges for a young team. The Fruitful Code team is aware of your fears, and we know how to keep your project safe, reliable, and deliverable. Our operation within a wide range of communication channels will allow us to adjust to your existing internal processes.
Our web outsourcing team respects your time and values your budgets, so our projects always follow the discussed timeline and ensure that you get the best time-value result possible. Following the agility principle, Fruitful Code is flexible to the changing requirements and market demand, so should you need to add a feature or redesign the app UI, we are ready for the new challenges.
How to succeed in web development outsourcing
This section is dedicated to helping you find a reliable web outsourcing team.
Here it is essential to discuss the existing cooperation models in outsourcing web services and to outline how to employ the right team and where the best rates are. Besides, we will also explain how contracts with external teams work and which elements need to be included.
IT outsourcing models
Anticipating your question about the best IT outsourcing model, there is no better or worse one. The choice should depend on the scope of services and operations you are willing/need to delegate to the web outsourcing team and your time/budget constraints.
Fixed price
The "Fixed" price means that you have the project estimate upfront and can easily plan your upcoming budget. And that's perfect. However, it also means that to get this fixed price, you need to describe to the smallest detail what exactly needs to be done when you outsource web app development.
| Pros | Cons |
| --- | --- |
| The budget gets calculated before the contract is signed. | Creating detailed project documentation is time-consuming. |
| Project deliverables are clearly defined in the specifications. | Control over the final product is limited as all management is done by the vendor. |
| Timely delivery is ensured owing to the pre-assigned deadlines. | No changes can be made after the documentation is handed over to the outsourcing team. |
When to use?
When you outsource website development, a fixed price model is best if you have a complete list of requirements and the project scope is small. We advise selecting it when your estimated delivery time is no longer than two months.
Time and material
The name of this model defines what the client pays for – the time a vendor spends on the development and materials/resources used. Time-and-material is a flexible way to begin the project development with little data, requirements, and general understanding of the final product. And here you will be paying for the time/resources regardless of the project length.
| Pros | Cons |
| --- | --- |
| Flexible project requirements and changes at any stage of development. | Undefined budget since there are no strict requirements or predetermined project scope. |
| Project management can remain in the client's hands for faster adjustments implementation. | Continuous negotiation is a must since every developer's step and change in the code will have to be approved by the client. |
| Simple prioritization, scalability, and flow change on the go. | There are no specified deadlines and no fixed release date for the application. |
When to use?
Small and medium-sized projects are the best place to outsource via the time and material model. It is also an excellent option for startups working on the MVP since the T&M approach allows for multiple changes in the development process. This strategy is also a perfect way to reinforce your in-house team with a couple of talented minds and hands when recruitment is not possible.
Dedicated team
The name of this outsourcing model says it all – a client receives a team of experts who are fully engaged in their project. They can become either an integral part of the original client's team or work separately on a specific task/part of the project. When you outsource web development to a dedicated team, you pay these experts a monthly salary, plus any supporting administrative costs.
| Pros | Cons |
| --- | --- |
| Flexible project requirements and changes at any stage of development. | Undefined budget since there are no strict requirements or predetermined project scope. |
| Project management can remain in the client's hands for faster adjustments implementation. | Continuous negotiation is a must since every developer's step and change in the code will have to be approved by the client. |
| A dedicated team can be assigned to any task needed, which offers greater flexibility. | Poor efficiency for short-term projects when the scope of work should be clearly defined. |
When to use?
Whenever you have a big project the requirements of which are changing and will be changing over time, a dedicated team is the best choice out of all IT outsourcing models. It is also a great solution when you need to reinforce your in-house team, get a missing talent, and have no time or budget for the full-scale recruitment.
Find a reliable outsourcing partner
The search and approval of a partner for task delegation should always begin with scrupulous planning and thorough research. Before you can sit down with a vendor and discuss project details, you need to have them laid out on paper. So, first and foremost, you should define the following:
Goals. Think about why you need a partner: to lower the cost, to get more talent, to receive assistance in a complicated task, to meet the deadline, etc.
Tasks. Look at your project in general and decide which part can be handed over to a third party. Start with simple and not-important tasks to onboard the web outsourcing team gradually.
Tech brief. This might be a complicated task for non-tech companies. Yet, a tech brief is essential for the vendor to create an application that matches your expectations, requirements, and existing infrastructure.
Model of cooperation. Based on the descriptions of IT outsourcing models above, consider which type of cooperation you would like to have with the third-party company. Not all outsourcing businesses may work within all three models.
After you have your part of the data, check websites and case studies of potential vendors. If you like what they do and how their past projects look like, sign up for a consultation/meet-up call to get a quick 30-minute catch-up about the company's style, knowledge, experience, and stance on development. In-person communication is one of the fastest and most reliable ways to get the team you need and like.
Consider cost and location dependencies in outsourcing web services
Once you decide to outsource web development and begin your research, you will see a wide range of per-hour rates. Freelancers would usually take about $61-80 per hour of work. Nevertheless, the outsourcing company's charges heavily depend on its location, namely:
Americas ~$78/hour
Western/Central Europe ~$67/hour
Eastern Europe ~$33/hour
Africa ~$28/hour
Asia ~$26/hour
Of course, these averages are just to give you an idea of rate distribution. The actual numbers per country can differ from the regional average (for instance, France would usually charge ~$80/hour while the Netherlands has the average of $60/hour).
Besides the raw numbers, remember that the level of service, overall country skill to outsource web app development, and available education impact the cost and quality of the service. The top 5 countries worldwide include Argentina, Poland, Ukraine, South Africa/Kenya, Philippines/India. When selecting your next vendor, the Fruitful Code team advises accounting for the time zones difference with your prospective outsourcing partner as 4-9-hour delays can affect the efficiency of both teams.
Tips on finding the right web outsourcing team
Not everything in the hiring process should rely on technology, models of cooperation, and briefs. There are some hints that can reveal whether the prospective vendor is the best fit for your business. Sometimes even the best place to outsource web development may not be the right match. So, during the conversations and negotiations, pay attention to the following.
This sounds like a dream team when vendors say they can do everything on a deadline and at a minimum cost. As a result, such cooperation is doomed as either the quality will not be up to the standard, or the tasks will simply not get completed at all. When vendors say "no," it means that they understand your project's specificity and realistically evaluate the tasks.
The missing project specs can be a complicated puzzle to solve, and each developer or designer would have something different in mind. Instead of making a decision, the vendor should always confirm any minor uncertainties or discrepancies with you. While you cannot check this specific trait in an interview, you can monitor their general tendency to ask questions about your project.
Do they think of your future?
Scalability is not a perk; it is a necessity. The code change is a brutal must. In the negotiation process, you need to understand how the team is operating, whether they can adapt to your requirements or not. Even if you get a vendor for one simple month-long task, they should complete their piece of work to guarantee it will be applicable and reusable in the future.
Freelancers are cost-effective but not reliable. When you need a project to be delivered on time, and a delay is unacceptable, you should clarify this point during the initial meeting.
Do they search for compromises?
This is a crucial point to understand – you need to have a list of requirements that must be definitely fulfilled. However, be ready that at some point, your idea or app turn might not be possible or UX-friendly.
A good application development outsourcing professional would explain why your idea is not perfect and offer some workaround or improvement to it. This would be a solution to your initial requirement, but with a better tech background and nicer front. The point is, you should get the vendors who think about how to solve your tasks and not those who only negate your ideas without any feedback or returning compromises.
Pay attention to the contract and legal matters
We hope that, at this point, you already have the right candidate for the job. Now comes the hard part – identification of everyone's duties on a legally binding paper. Your contract needs to include the general terms of service just like any other contract, including what is IT outsourcing company, dispute resolution, termination conditions, etc.
However, as the vendor will be creating something new for you, the rights for intellectual property and confidentiality must be reviewed separately. Ensure that the final product, including its code, system, and all details, is your property by law. Double-check if your contract provides that. The same double verification needs to concern the web application security and confidentiality of all your company and product-specific details.
At Fruitful Code, we sign an NDA with our client and with every team member who works on the project; as a result, we can guarantee that even if a staff member leaves us, they will have no right to share any of your project-specific data.
5 mistakes that break positive web development outsourcing experience
Every development project will have its ups and downs, and you have to be ready for any unexpected outcome. Some deadlines might be shifted, a feature can get redundant, market change will cause design changes, etc. But these are the factors that you have no control over. At the same time, there are a couple of things that you can easily eliminate from the equation to get the outsourcing web services you deserve.
Lack of monitoring/control. You cannot just hand over the project and expect to get exactly what you had in mind in a few months. Even if your outsourcing partner manages the project, still you should arrange regular update meetings to keep track.
Micromanagement. The other side of the Moon is micromanagement. You need to monitor the third-party's progress, but do not try to control every single step they make (unless your PM manages the project). Such an approach only causes frustration and disappointment on both sides.
Withholding of comments. Your vendor cannot know what you think/like/don't like unless you tell them about it. So do not pile your comments up till the app handover to lay out all your notes. Share any remarks once you have anything to say so the outsourcing team could make amends on the go.
Lack of knowledge transfer. Once the external company finishes its part, they need to give you all details about the project they completed. So ensure that you have a plan for knowledge transfer to take ownership of the new solution completely.
Unrealistic timeline. When we get an unrealistic timeline requirement from a client, we say so. But many companies won't. They would try to meet your expectations, but if you need to build a three-story house in two days, even the best builders cannot do it. Carefully evaluate your time constraints and the period required for the project completion. Should they differ, talk to your vendor about the compromise and be ready to miss a couple of features during the initial app launch.
Partnering with Fruitful Code
We have been in the market of outsourcing IT services for over ten years. Over this decade, we have completed hundreds of projects for the entertainment, retail, and real estate industries. We love working with promising startups and helping them bring bright ideas to life. However, if you have an idea for an enterprise application, our team will accept the challenge of building a new solution.
Our goal is to deliver a cost-effective solution with the least fuss and the most efficiency.
Drop us a line if you need:
UX/UI design assistance
Development of a mobile application
Web app development project
A custom solution tailored to the company needs
WordPress or Magento development project
To sum up
Outsourcing web development is one of the fastest and most cost-effective ways to get an application delivered on time. The process requires careful planning and scrupulous research of a reliable vendor, but a skillful and tech-savvy web outsourcing team will make a world of difference for you and your clients.
Whether you already have a project in mind or just looking for a tip to start, contact our team for a consultation, or full-scale assistance.
Tell us about your project
Write us about your idea or project and we will respond with a draft offer to start a discussion
Get our tips straight to your inbox, and get best posts on your email