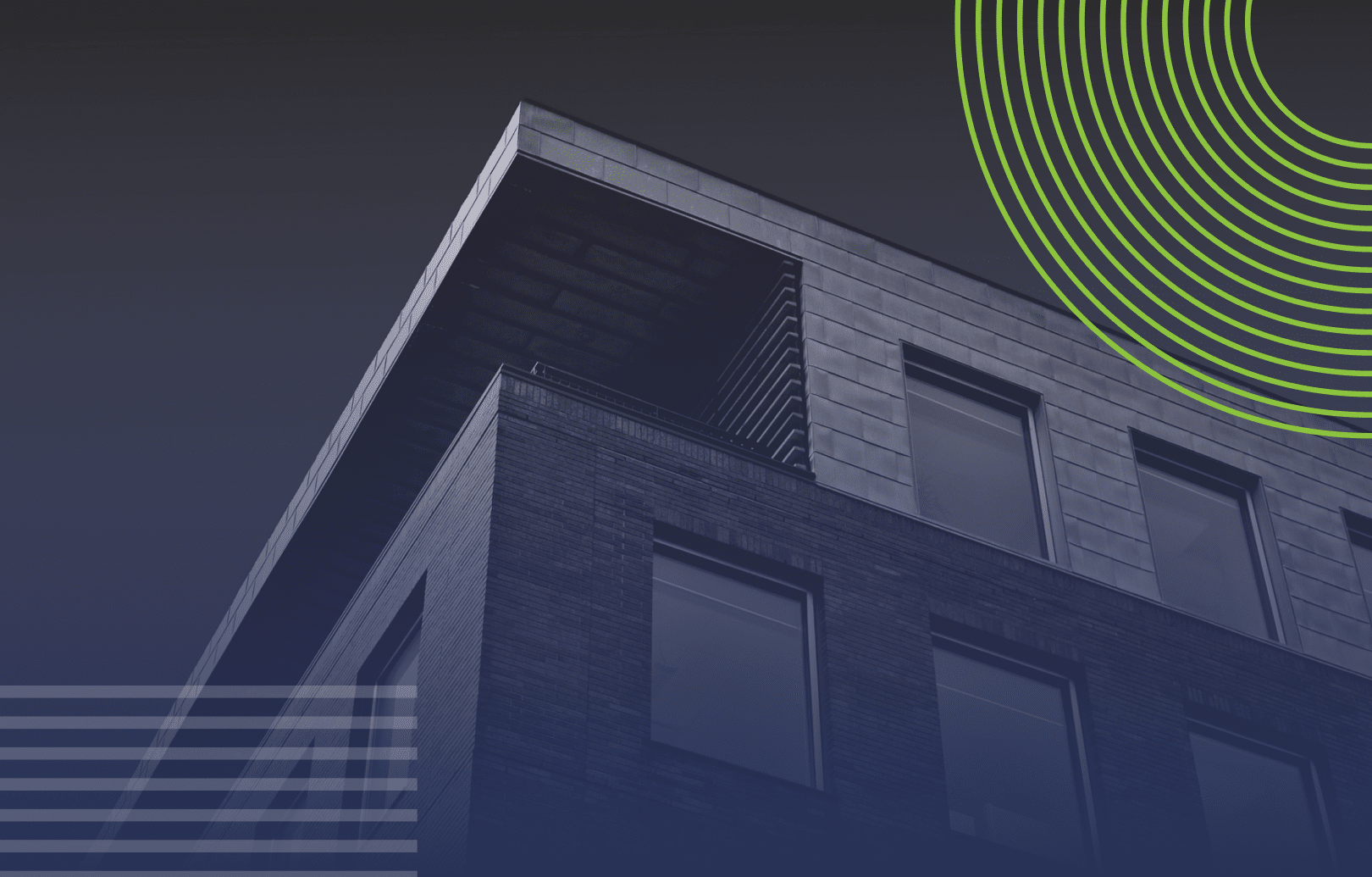 Radical optimism.
That's how non-homeowners feel right now. The 2020 Home Buyer report suggests that a whopping 39% of Americans are hoping to buy a home in the next five years.
A real estate website is a perfect way to connect with this impressive market. If you're considering getting one, figuring out a real estate website cost will help get the best value for your budget.
This guide will help you understand this intricate thing.
How Much Does it Cost to Create a Real Estate Website?
The cost of creating a real estate website can be anywhere from $500 to $50,000. A website with custom features for homebuyers can cost around $7,000 but more advanced, Zillow-level features can increase the price tag. So, the final cost depends on functionality.
But let's make one thing clear: the costs you just read about are estimations.
You're probably thinking, "So, why is it difficult to calculate the total cost of a real estate website?"
Well, coming up with an exact real estate website cost before development would be fantastic, but also inaccurate. The thing is, the cost is very intricate because it depends on functionality.
Think of it like building a house: the final cost depends on the number of rooms, neighborhood, floor area, layout, and dozens of other things.
But there's a catch:
We can make a fair estimation if we know what goes into building a real estate website in advance (features, processes, resources, etc.)
Let's go through them to give you an idea.
What Defines Real Estate Website Development Costs
Below, we're listing features, processes, and resources that influence a real estate website development cost. Let's start with the features, which can be of two groups: must-have (essential) and nice-to-have (advanced).
Must-Have Features
These are the essential features that clients need to learn about your real estate business. This includes viewing available listings or area information (unsafe neighborhoods, for example, are a dealbreaker for 44% of Millennial homebuyers).
Essential features include (in no particular order):
Live chat.

This is a quick way for clients to get in touch with you, so having chat support improves their experience with your business.

Blog section.

Prospective home buyers visit blogs to learn about how to get the best value for their money and other helpful info.

Image gallery.

This website section could showcase available listings or properties you have sold to clients already.

Client reviews.

Displaying reviews on a real estate website helps increase client trust, so this functionality is extremely useful.

Email capture form.

This lead generation tool allows visitors to subscribe to your email newsletter. You can share marketing content and new listings with subscribers to nurture them and drive traffic to your real estate website.

Map property viewer.

This feature shows available properties on a map, which is extremely useful for real estate research.

Property search with filters.

This is how website visitors search for available properties according to their budget, neighborhood preferences, property types, etc.

Meeting scheduling feature.

Visitors should be able to set up a meeting with an agent, so a good real estate website has a feature.

MLS real estate listings + IDX.

This feature adds MLS listings to a real estate website with IDX (Internet Data Exchange) tools to allow visitors to view the latest offers.

Social media integrations.

About 44% of real estate agents acquired clients from social media in 2020. Having integrations allows your potential clients to connect with social media pages to stay updated on real estate listings.
Nice-to-Have Features
These are real estate website features that increase real estate website price but deliver more value to prospective buyers. Basically, they give greater opportunities to find properties, so many successful agents and agencies use them.
Examples of such advanced features:
360-degree videos. They give a great view of properties for potential buyers, which is useful for property research and review.
Mortgage calculator. This handy tool estimates mortgage payments based on a client's input (purchase price, mortgage rate, etc.)
Real-time property recommendation engine. This is a custom-built search tool designed for websites that have a lot of dynamic property listings and thousands of weekly visitors.
Choosing features like these in advance would be extremely helpful to define a real estate website cost before developers begin coding.
Resources & Processes
So, what do you need to have to create these features?
Two things: processes and resources. Processes are specific tasks required to create a real estate website. Resources refer to human (developers, testers, managers) and monetary resources (budget).
Here's a typical real estate website development approach and how processes and resources fit into it:
Collection of requirements. This stage involves research to define the purposes, functionality, content, and target audience of the website and connect them with your business goals. This process takes anywhere between two weeks and two months.
Content creation. This is where you collaborate with content writers, SEO specialists, and/or marketing folks to plan and create content like landing pages, case studies, customer testimonials, product descriptions, blog posts, videos, etc.
UI/UX design creation. Web designers create visual components and interfaces (UI/UX design) based on your feedback and target audience's needs (research shows that the key to designing successful interfaces is meeting the target client's needs of finding facts or info).
Website development. This is where things get technical and real estate website creation begins: developers start coding to create a working version that you can approve.
Addition of helpful Integrations. Developers install integrations to manage content (CMS), organize emails of potential clients (Zapier), view properties (IDX tools), etc.
Testing and quality assurance. The website is tested thoroughly to find errors, oversights, and any mistakes that might have been missed at previous stages.
Support and maintenance. Regular maintenance helps the website stay fast, rank high, attract clients, and provide you with the most value for your buck.
At the end of this process, you'll have a good-looking website ready to generate clients for your real estate business.
Note:
This real estate website creation process applies to custom-made websites. There's one more option: using a website builder like Wix or Squarespace, so we're going to compare the two options next.
Real Estate Website Developers vs Website Builders: How to Choose?
So, we have two ways of building a real estate website: make a custom one with the help of developers or use a site builder app. Each way results in a different real estate website cost, so here are the pros and cons of both.
Custom Real Estate Website Development
Pros:
Unique design. Custom real estate website development means making a unique-looking platform based on your needs.
More flexibility with features. Real estate website developers can create and add just about any feature you need to your website.
Consistent brand identity. A team of developers will ensure that your brand new website meets your company's style guide.
Professional advice from experts. You can get real estate website tips, advice, examples, and other expert-level information if you work with developers.
Stand out from the competition. Having a custom-made real estate platform means being different from thousands of other sites made with website builders.
Better and more enjoyable visitor experience. You have more options to make your site more visually appealing and have more helpful features.
Cons:
Cost. Custom website development typically involves creating advanced features, which contributes to higher costs compared to website builders.
Timelines. Complex real estate websites require more time to come to life compared to websites made with builders.
Real Estate Website Builders
Pros:
Project cost. The real estate website cost is lower compared to initial investments in custom website development. Squarespace, for example, charges $54/mo
Amateur look. This is a risk that all real estate agents run with website builders, because a lack of web design experience often results in an "amateurish" appearance
Easy and fast website design. Builders provide website templates for customization, so you hit the ground running with the overall design, even with no coding experience whatsoever.
Cons:
The DIY factor. People using website builders still need to go through the process of setting everything up. So, there's a great chance of trial and error situations happening before the site is ready.
Generic design. Website design will be generic since many other people use the same builders and design templates.
Limited functionality. With a website builder, you're limited to the range of features it provides. That means that many popular features (calculators, generators, property map viewers) may be out of reach.
So, which option to choose to build a real estate website: use a website builder or a team of web developers?
If you want a simple, personal website with basic features, then a website builder might be a good idea. But creating a real estate website around your business and target audience requires professional real estate web development services.
Here are great website examples to help you choose how to create a real estate agent website.
Great Real Estate Website Designs: 5 Examples
Knowing the best practices of successful businesses is always a good idea. So, let's look at five real estate websites that attract thousands of potential homebuyers every month. I'll give a quick feature overview, who's operating them, and how they were built.
Monthly visitors: 200,000+
Built with: Custom-made
Compass is an online platform for both real estate agents and home buyers.
This real estate website is custom-made, so it has impressive functionality, including a mortgage calculator and agent finder.
Monthly visitors: 5,000+
Built with: custom-made
A personal website of Shana Bradley, a Georgia-based real estate agent.
This elegant custom-made site has a built-in property search, a carousel with client testimonials, galleries of homes and neighborhoods, an appointment booking system, and other useful features.
Monthly visitors: 3,000+
Built with: website builder (Squarespace)
Suzanne & Company is a real estate agency based in Bedford, MA. A simple website with a standard real estate theme, it offers easy navigation.
But, at the same time, the website lacks such helpful features as property search, appointment booking systems (bookings are done via live chat), and map property view.
Monthly visitors: 1000+
Listings: 2000+ properties listed per week
Built with: custom-made website
Property Matcher is a popular real estate marketplace that shares thousands of listings updated in real time. Users can search for properties with the map viewer, which is really convenient.
Also, Property Matcher has tons of useful interactive features, including a transfer cost calculator, 3D virtual tours, and bond repayment calculator. They make the visitor experience more engaging and keep them browsing for longer.
Monthly visitors: 2,000+
Built with: website builder (Wix)
Anne Mahon's website is an example of a DIY real estate website. The design is simple and has the basic features to engage visitors: a search bar, Anne's bio, and a large photo of a nice interior to grab attention.
Just like in the case with many other websites made with builders, it lacks many advanced features like MLS lists, map view, and appointment booking system. This keeps the real estate website cost down but may affect the willingness to contact the business.
Real Estate Website Cost: Summary
A real estate website is an excellent way to connect with potential clients. As surveys show, there's a lot of client optimism in the industry, so your business should be online to get its fair share of amazing deals.
Hope this guide was useful for you to understand a real estate website price. There's a lot that goes into it, but an experienced team of real estate developers should make this process clear and stress-free.
Tell us about your project
Write us about your idea or project and we will respond with a draft offer to start a discussion
Get our tips straight to your inbox, and get best posts on your email