Things to do in Amsterdam
Redesigning a WordPress website to optimize its performance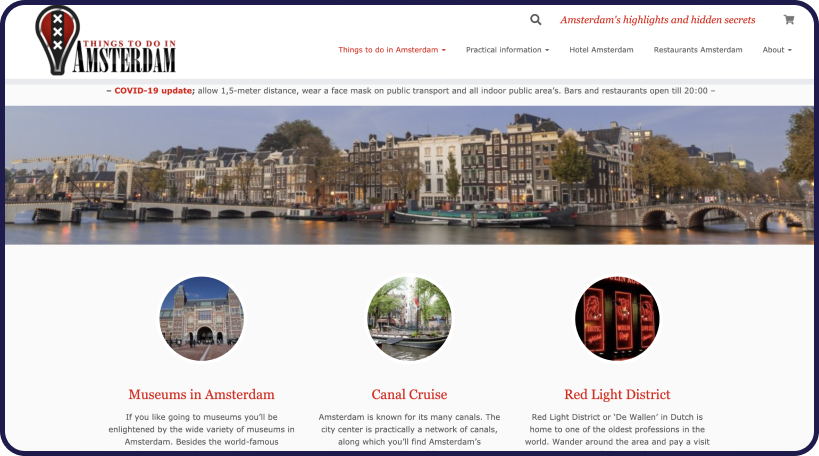 Client
Things to do in Amsterdam is a website that provides its users with useful and up-to-date information regarding the attractions of Amsterdam that are definitely likely to spark the interest of any tourist. The platform also offers assistance with skip-the-line and discount tickets for its users.
Challenge
The Client was able to create its own WordPress-based website; however, they were not proficient in travel and tourism app development, so the website's functionality relied on a large number of plugins. These plugins created conflicts that hindered the website's performance and resulted in bugs, loss of order information, and purchase failures. It was imperative to re-think the website to solve the Client's problems.
Solution
Our team undertook the challenge but it became obvious that fixing all the existing issues with the original website wasn't cost-effective. After creating a new roadmap, it was decided to rebuild the website from scratch. To avoid any potential performance issues in the future, the website was split into two entities — one for information and the other one for purchases. These two WordPress-based websites were complemented by API integration in order to handle booking, QR codes, and sales.
Results
The Client received two WordPress platforms that are optimized to perform all the required functions in a seamless and stable manner thus turning websites from liability to an asset.

"We had a lot of fun working together and collaborated well."
Dani van Rooij, Founder at Things to do in Amsterdam